SIEMENS electric motors with IE1 efficiency: the ideal combination of top quality and good price
SIEMENS electric motors with IE1 efficiency in the standard version can be considered one of the most widespread and popular categories among customers...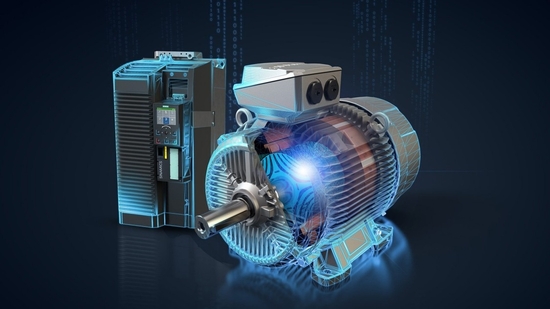 The world's leader in electric motors, company SIEMENS offers a range of electric motors with various efficiency levels according to the international standard IEC 60034-30. One of the most widespread and most popular categories among customers is the IE1 electric motors in the standard version.
IE1: universal worker

Even though these lower efficiency three-phase asynchronous motors belong to the "basic" category, in terms of efficiency and price they represent a very reliable and powerful choice for a wide range of industries. IE1 efficiency electric motors are especially designed to drive industrial equipment such as fans, machine tools or pumps.
The efficiency of these electric motors has a direct impact on the energy consumption and the economics of the plant operation. Thanks to their sophisticated design and the technologies used, these types of drives offer high reliability, a very long service life and easy maintenance. They are designed to cope with severe operating conditions while minimising potential energy losses. Energy saving is one of the most important customer requirements today.

When is it appropriate to use IE1 electric motors?
SIEMENS three-phase electric motors with IE1 efficiency are suitable for applications that do not require extremely high efficiency and where the lowest possible acquisition and operating costs are a key requirement. For example, this solution is widely used in wind turbines, ventilation systems, pumps, compressors and many other industrial applications.
Choosing the right electric motor for a specific application is a key decision. Operational requirements, energy efficiency, durability, acquisition and operating costs and other factors must be considered. All at a very affordable price.
The Czech manufacturer SIEMENS, which is also behind the newer and very popular SIMOTICS range of electric motors, offers top quality electric motors. In addition, it provides its customers with extensive technical support. Also in the category of electric motors with IE1 efficiency, the products of the company are the best in the market. SIEMENS is the ideal choice for anyone looking for the best combination of reliability, long service life and optimum price. It is also interesting to note that the development of this range of electric motors was once started in the Czech factory in Mohelnice, which is now also part of SIEMENS.
ELEKTROMOTORY TĚSNOHLÍDEK offers a wide range of three-phase electric motors with IE1 efficiency, which vary in power, speed, size and other parameters. The selected configuration can then be adapted to the specific needs and requirements of the application.
TIPS from the e-shop:
SIEMENS SIMOTICS GP motors - aluminium / IE1 - standard design
SIEMENS SIMOTICS SD motors - cast iron / IE1 - standard version