About us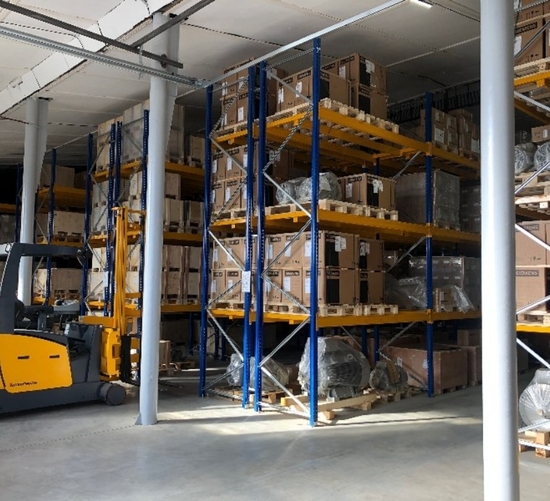 TĚSNOHLÍDEK s.r.o. is a family company engaged in the selling of electric motors, gearboxes, frequency converters, soft starters and more. As a side business we also run a car service with a car paint shop.
What is important for us?
In sales, the main emphasis is on seriousness, personal approach, quality service and product and full customer satisfaction. Speed of delivery is also a priority for us. The speed of delivery is guaranteed by our largest stock of electric motors in the Czech Republic in the power range from 0.06 kW to 400 kW.
History - present
TĚSNOHLÍDEK s.r.o. was founded in 1998. After years of doing business as individuals, Josef Těsnohlídek (father) and Miroslav Těsnohlídek (son) decided to establish a company together. As a certified partner of Siemens, TĚSNOHLÍDEK s.r.o. became the leading distributor of electric drives in the Czech Republic. We currently have a total stock worth over 40 million CZK. This makes us once again unique in the Czech Republic.
Our trading company TĚSNOHLÍDEK s.r.o., which has been selling electric drives only in the Czech and Slovak Republic for over 30 years, has been exporting electric motors and other electric drives to almost all over the world for more than 6 years.
The benefits of a long-term partnership
We benefit mainly from long-term cooperation with the world's largest manufacturer of electric motors Siemens. We are an official partner, which has its own production of low-voltage motors in the Czech Republic in the factories Mohelnice and Frenštát. The Frenštát factory used to produce MEZ motors, today it produces Siemens electric motors.
Thanks to our long-term professional but also personal cooperation with SIEMENS, we are able to supply electric motors at very low prices, with short delivery times and offer full support to our B2B partners from all over the world.
SIEMENS high voltage electric motors and generators are supplied from the Drásov factory up to 26.5 MW and 13.8 KV.
We deliver electric motors to the following countries, among others:
Egypt
India
Lebanon
Macedonia
Maroco
Oman
Pakistan
Saudi Arabia
Singapur
United Arab Emirates U.A.E.
Turkey
Our know-how in the sortiment of electric motors, frequency converters, electric gearboxes Siemens and MEZ is at a high level and we can fully replace the electric motor of other manufacturers such as ABB, WEG, Hoyer, Lenze, Cantoni, ATB, BrookCrompton, MOLL motors, AC-motoren, KEM, Volt, ELK and many other manufacturers of electric motors.