Reference: Siemens electric motors for a German customer
This order was realized already in May 2023, it was the delivery of 366 pieces of SIEMENS electric motors for a customer from Germany, the goods were also exported outside the EU.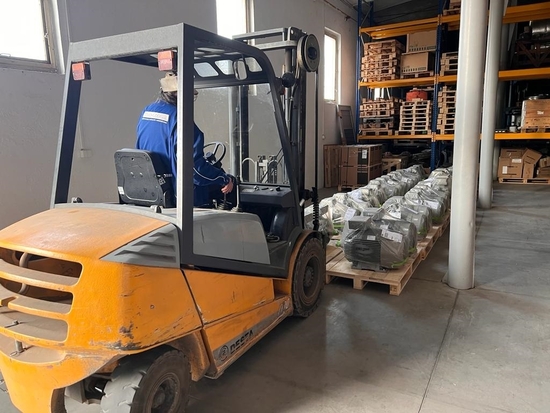 In this project, the motors were 1LE1002 and 1LE1502, which are IE1 efficiency class motors. It was necessary to choose option D22, i.e. without the "CE" marking, such goods are intended for export outside the EU.
The power range of these electric motors was from 0.18 kW up to 75 kW, 2-pole motors and 4-pole motors. Up to axis size 160 the customer opted for an aluminium frame, while motors of size 180 and above were then in a grey cast iron frame.
Despite the fact that a total of 366 pcs motors were ordered, the Mohelnice and Frenštát pod Radhoštěm production plant delivered this order within 30 working days of the customer's order.
The delivery terms were negotiated as DAP, i.e. from our warehouse in Hracholusky to the destination, transport was provided by the transport company Kůta servis.
TĚSNOHLÍDEK electric motors are now very experienced exporters and are gaining more and more trust from foreign customers almost all over the world. Experience, tradition, fast delivery, long-standing partnership with Siemens electric motors and excellent price conditions are the reasons why you should buy electric motors from us.
Do you need electric motors? Do not forget to contact us.